Adrenalin Addo is an outdoor adventure park located in the heart of the beautiful Sundays River valley, ideally suited for school groups.
Our activities embrace the precept of having fun, trying new things and building confidence through personal achievement. Any combination of our activities (zip line, giant swing and canoeing) can be packaged to provide a day-time excursion brimming with fun and adventure. 
For overnight school camps, Leaders in Life is an outdoor education centre situated next door to Adrenalin Addo, that provides kids with the great experience of camping in safari tents while taking part in fun activities. For more information on their packages, please call 0761948272 or email info@leadersinlife.co.za. Website:  www.leadersinlife.co.za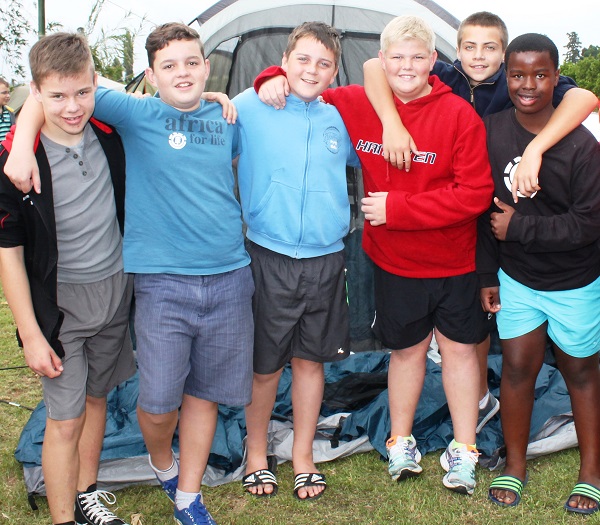 Lesleigh Moodaley
2022-10-08
Wow, wow, wow...what an amazing experience....the most friendly staff and a huge thank you to Katie for the most warm welcome...what an adrenaline rush...the zipline and swing, just awesome...your tour guide made our 4 x 4 trip up the mountain so interesting by explaining the history of the citrus farms in the area...will definitely be back again...my family and I had an amazing time....
For us being there for the first time, it was awesome, amazing and we were loving it, you will see me again soon.
Badanile Mtshali
2022-10-08
Very friendly hosts, team made sure we calm so that we enjoy ourselves. They assisted those who didn't have tickets and the zip line was the best experience eva, definitely coming back,thank u Promise Simelane
Luthando Dlokweni
2022-10-08
I would to apologize to Adrenaline Addo for my previous rating. I enjoyed zipline very much and the staff is very nice and friendly.
Charne Redgard
2022-09-27
Went there on Monday, 11am, during July 2022 school holidays and it was closed - on this day, it clearly stated open until 16h30 on Google (times have since then been updated by Adrenalin Addo) and the number provided was on voicemail. There were 2 other vehicles of tourists there, who also noted the same thing from Google and had to turn around. We were highly disappointed, having traveled and earmarked this stop for an exciting experience. However, we managed to return later on in the week and were so glad we made the trip back that way, to try again! The friendly staff and clean facilities really was the cherry on top of an awesome, adrenalin rushing experience. We did 2 zips, walked up for the first and took the utility vehicle to do the Superman. Both experiences had their own brilliance. Happy to amend my initial review, for a job well done 👍
Hlesko Ntsonga
2022-09-11
What an exhilarating experience. Friendly and patient staff. Definitely will come again. Thank you for the experience.
Beautiful sceneary and amazing staff!!!
BOOKING AT ADRENALIN ADDO HIGHLY RECOMMENDED